About Us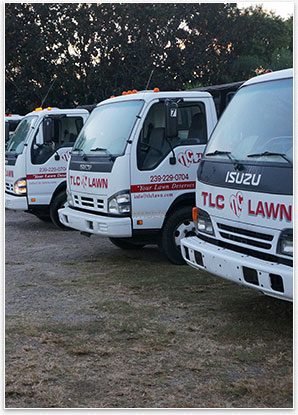 As we move past the threshold of the Twenty-First Century, we see clearly that a more environmentally sensitive and practical approach to landscape design must be taken. At TLC Lawn, our commitment to this challenge is exceptional. With more than 25 years of experience in the Southwest Florida area, we have been part of this region's growth and are dedicated to providing for its future.
TLC Lawn works to solve any issues associated with the design and care of your landscape, providing recommendations based on University of Florida research and our years of experience.  Our employees are key to providing the quality and affordability our customers deserve, so we continually send them to the most current training and certification opportunities available. TLC Lawn is licensed, bonded and insured.
You can count on TLC Lawn for successful landscaping plans and management in Naples – today and in the future. Our desire is to build lasting relationships based on technical excellence, personal service and quality results. TLC Lawn clients always receive the personal attention and response of a dedicated professional team.